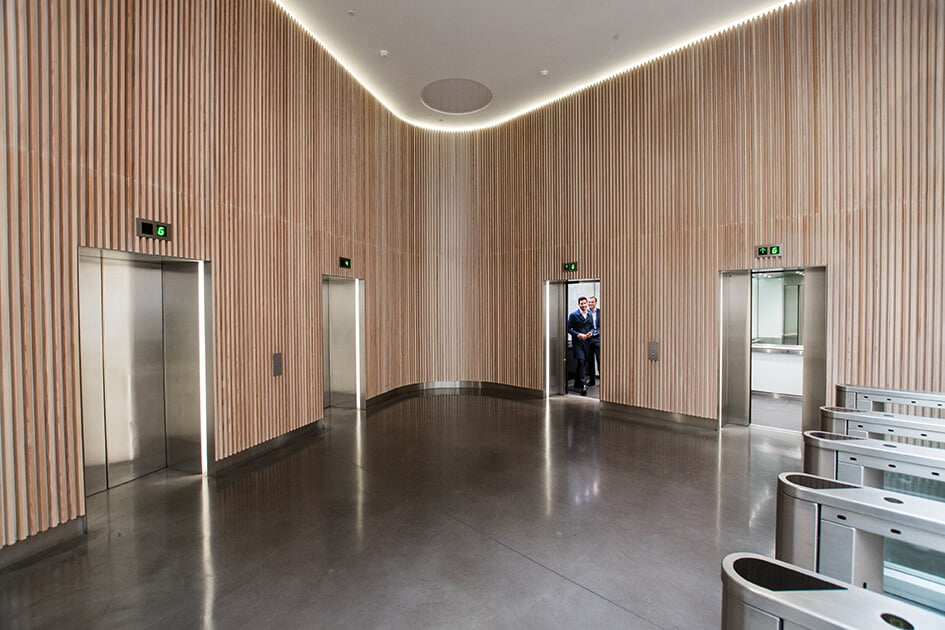 Classic Lifts has been responsible for providing lift maintenance at One Strand, London, a prestigious building located in the heart of London, adjacent to Trafalgar Square since 2016.
As the incumbent service provider, we were excited to demonstrate our capabilities to deliver the large-scale lift modernisation project which was planned as part of the building refurbishment programme. We worked with the client and the consultant to provide a great deal of design and planning input to secure this contract.
After a lot of planning, design and hard work, Classic Lifts were selected as the preferred contractors for a large-scale modernisation project at a flagship site in London, namely One Strand. As the incumbent lift service provider since 2016, we were extremely keen to win this contract due to its prestigious nature. The site is set in the heart of London on The Strand, opposite Trafalgar Square and is ideally located for our London based Projects Team to manage and we relish the opportunity to demonstrate our capabilities working on this type of development.
One Strand boasts a huge eye catching atrium with office suites around the edges of the building ranging from 7 to 9 floors. Its open aspect and great design promotes an open light work space and Classic Lifts ensured the refurbished lift entrances and cars exactly matched the high quality finishes. We developed a detail design throughout the entire build process to ensure the new lifts are seamlessly integrated into the building fabric.
This contract is the largest order secured by Classic Lifts to date and consequently we applied all our specialist resources early in the process to remain ahead of the curve and deliver to our committed programme.
The premises boast a huge atrium with office suites around the edges of the building ranging from 7 to 9 floors. Its open aspect is really eye catching and shows fantastic design, the refurbished lift entrances and cars will reflect this high standard and marry up with existing fittings, so the link is seamless between the building and lift finishes. It must all work in harmony and this has been key to developing the design throughout the entire process.
With a contract value of £2.3M this is the largest order we have secured, and we are now undertaking work to ensure its success such as design and drawing approval. Labour is being scheduled and the programme is being scrutinised in these early stages to ensure we remain ahead of the curve.
The scope of work is to fully modernise 11No passenger lifts (2No groups of four and 3No firefighting lifts) utilising high end equipment specified by the clients lift consultant, Orbex Vertical Transportation Consulting.