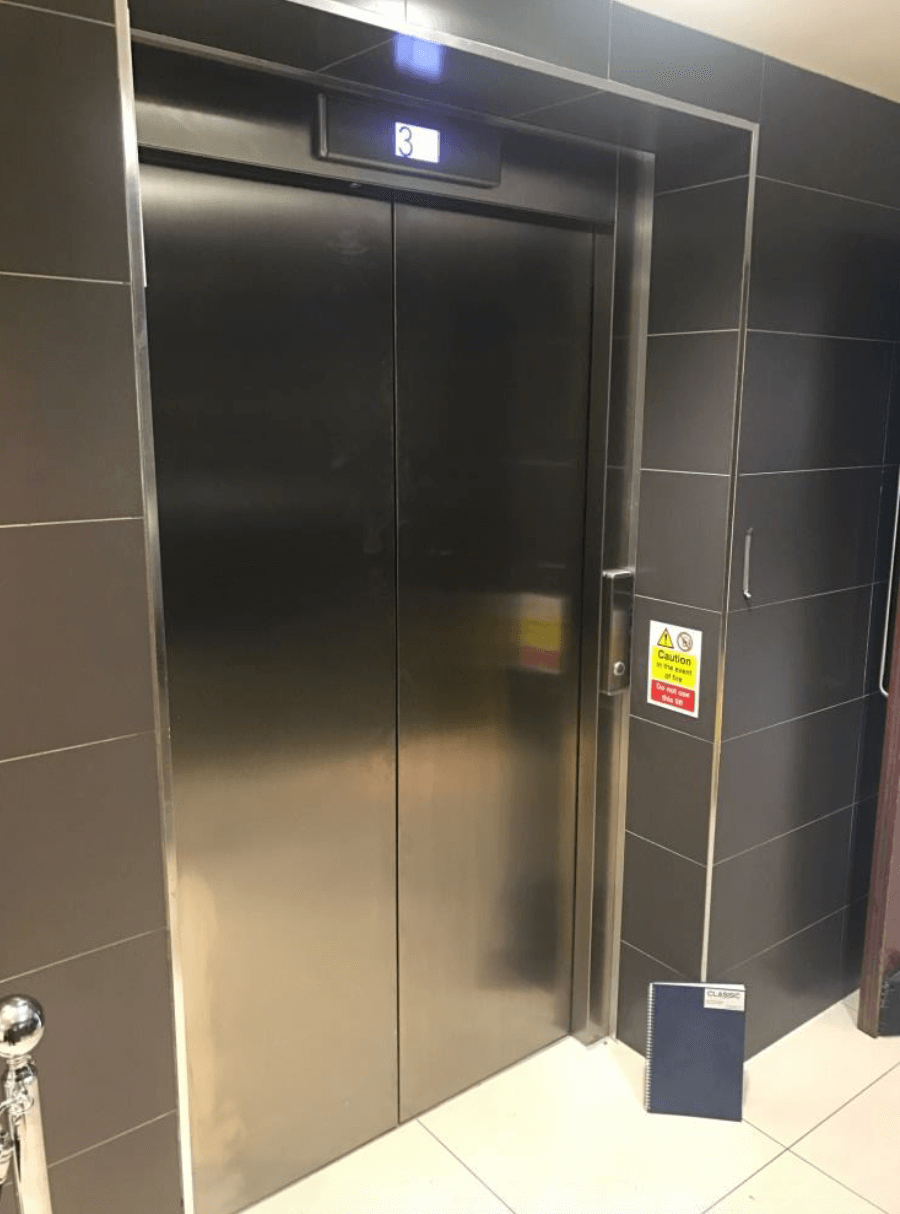 The Macdonald Hotel Manchester is a highly successful 338-room hotel, spa and conference centre and is served by two guest lifts.
The original lifts were installed in 2007 but had become unreliable and needed replacement, reaching the end of their useful lifecycle earlier than originally anticipated. Classic Lifts formulated a plan to fully modernised the lifts using specialist equipment to increase overall reliability and people movement through the hotel thus significantly improving the guest experience when using the lifts.
Classic Lifts worked directly with the client, providing a full "turnkey" package which included all Health and Safety items, builder's work and logistics. In doing so, Classic were able to ensure the hotel remained fully operational during the works programme and were able to accelerate all works to complete the programme earlier than planned.
The Macdonald Hotel in Manchester is a 338-room hotel, spa and conference centre. The hotel currently has only two guest lifts and these were installed during the building refurbishment and change of use for the building in 2007.
The hotel has a very high occupancy rate and due to the restrictions of the existing building could only have two lifts serving as the main guest lifts. The lifts had subsequently been overused, reached the end of their lifecycle quicker than originally anticipated and lift reliability had become a problem for the hotel. If just one lift was out of service, the waiting times for the other lift during busy periods was frustratingly long and if both lifts ever went out of service the people moving arrangement and general guest experience became unacceptable.
The lifts serve 10 floors (0, M, 1-8) and the existing lifts were of the "model" machine room-less traction type with a contract speed of 1.6 m/s and lift car capacity of 13 persons. During detailed discussions directly with the client, Classic Lifts formulated a plan to fully modernise the existing lifts with more robust and open protocol equipment to increase reliability, people movement capacity and improve the guest experience of using the lifts.
The building remained fully operational during the lift works with Classic Lifts providing a turnkey package working directly with the client. In addition to modernising the lifts Classic took care of Health and Safety requirements, entrance hoardings, just in time deliveries, making good around lift entrances and site logistics, etc. A site works program was agreed and this was improved upon with regular updates given to the hotel. The following pages show the lift equipment that was modernised in a "before" and "after" scenario.