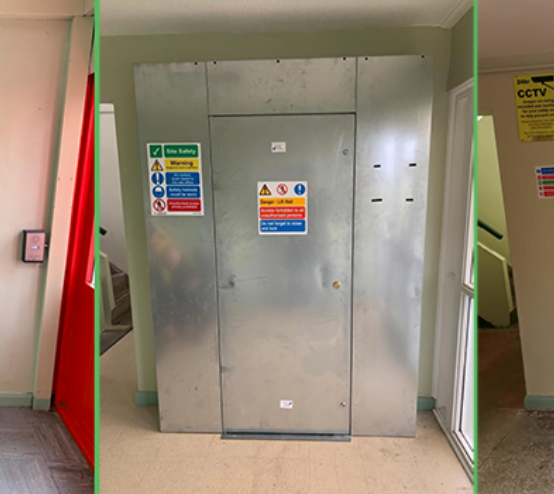 Classic Lifts are approved suppliers to the Byker Wall Trust and secured this project through competitive tender process. The project included the removal and replacement of 13 lifts at a number of social housing locations which were designed with robust and hygienic architectural finishes and included "in-car" cameras which through coordination with Open View are linked to the estate's main security system.
We worked with the client and their customers to implement a programme and work pattern that minimised disruption to the residents. Despite the restrictions imposed by the Covid-19 pandemic, we worked diligently to keep people updated on the works being done at each of the premises and completed all lift replacements to the originally agreed programme.
Classic Lifts secured this project despite stiff competition through a tender process after securing approved supplier status for the Byker Wall Trust. The project was for the removal and replacement of 13 No 8/10 person, 2 / 4 stop, 1 m/s lifts in social housing premises. These lifts are Cat 2 vandal resistant with S.S car finished. We had to agree a programme and work pattern with the client and consultant to minimise the disruption to residents. We also had to work closely. The specification called for 2N autodiallers with in car cameras which were connected to the main security system by working closely with Open View. We are responsible for maintenance for the first year of operation.