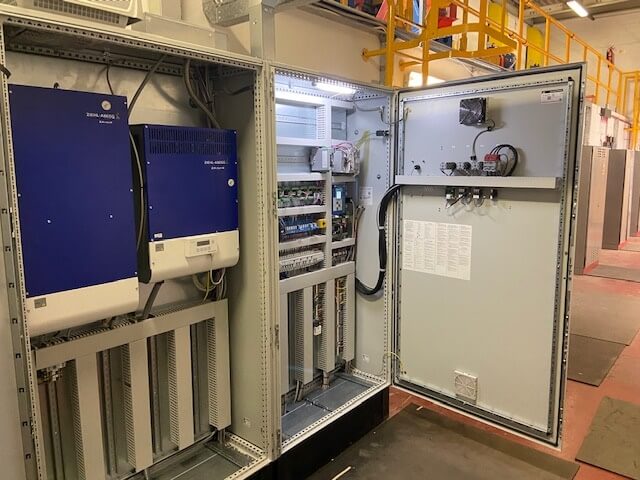 Classic Lifts secured the contract for a major refurbishment of 10 lifts at Barnsley hospital through a competitive tender process. The existing assets had been operating for 15 years without any significant investment and therefore the modernisation project included the replacement of many major components including main machines, controller system and all landing entrances. With such an extensive programme of work, Classic Lifts liaised very closely with the customer and their consultant to prepare a detailed plan to ensure the replacement work would have the minimum impact on the "day to day" hospital operations.
The lifts consist of two groups of five units with each group having a mix of bed passenger and passenger only lifts. The modernisation scheme included for the inclusion of bespoke hospital operation features, new hygienic finishes and quality components to enhance reliable operation.
The logistical challenges of conducting major engineering activities within a working hospital environment have been magnified many times by the impact of the Covid Pandemic but we have adjusted working conditions and re-prioritised our safety protocols to meet all government and hospital guidelines to fully protect the public, hospital staff and our team whilst maintaining completion of the works to the agreed programme.
This project is in progress and we will update on the project on an ongoing basis.