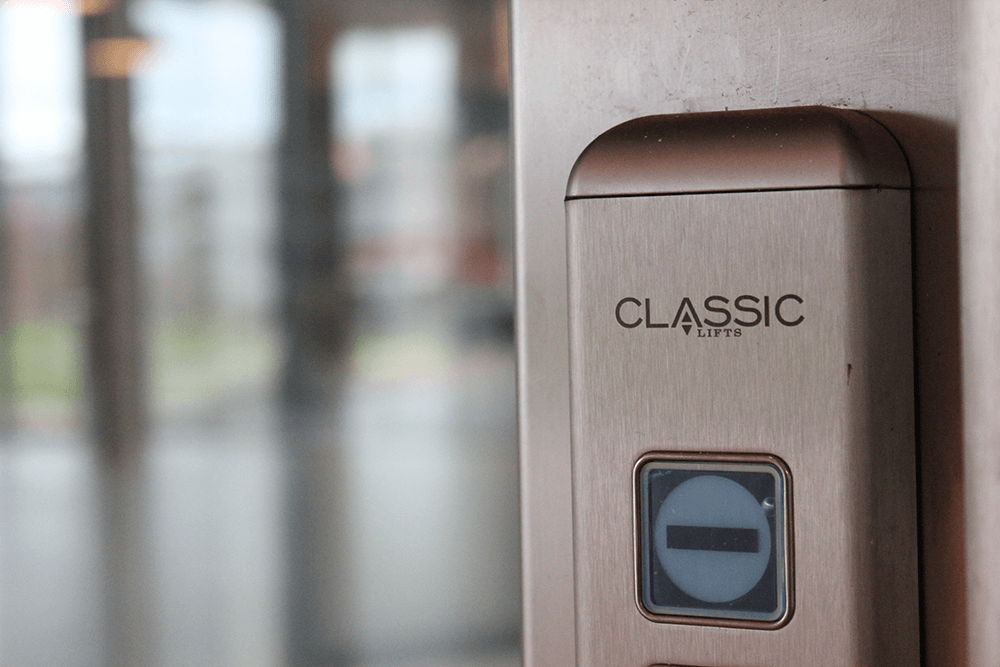 350 Euston Road forms part of the Regents Place development and is an award winning 25,000 sq. ft, multi-tenanted prestige office in the centre of London. Classic Lifts won the contract to modernise the four-car group of 20 person 1.6m/s passenger lifts within the building which serve floors G, 1-7.
The work on these four units was to bring the lifts up to the latest standard of performance and health and safety. To minimise the impact on the existing building, we used our 3D design software to interface the new lift equipment with the existing building structural steel arrangement and create a new machine and controller space to simplify the installation process, reduce the risks associated with lift maintenance being carried out in an open lift shaft within an open atrium of a highly populated building and create a safer, better working environment for the long term maintenance operations.
Another interesting element of this project was solving the logistics challenge of moving obsolete components out and new systems into the building, handling large heavy parts within confined spaces and across existing window cleaning cradle systems whilst protecting all aesthetic finishes.
Classic Lifts entered into a contract directly with the client Broadgate Estates in early 2020 and the initial contract period was agreed at 52 weeks based on being taken out of service at any time. Due to the impact of the COVID 19 lockdown, we worked with the customer and took advantage of the lower building population to adapt our plan and working arrangements to execute the total project within a much reduced onsite timescale.