Classic Lifts London is excited to announce its latest addition to the London fleet of vehicles, a 100% electric car for one of our London call out engineers Tom Howland.
When looking at ways to address our engineers' carbon footprint and do our bit to ensure cleaner air in London, the ever-increasing costs of fuel which are currently being made worse by events in Europe, and the high costs of the Congestion Charge and ULEZ, this seemed a natural choice.
Our Service Technicians already have fully electric vehicles, in fact, the London branch now has a total of five full-electric cars and two plug-in hybrids. With a further four electric vehicles (EVs) on order, this will take our grand total to nine by the middle of 2022.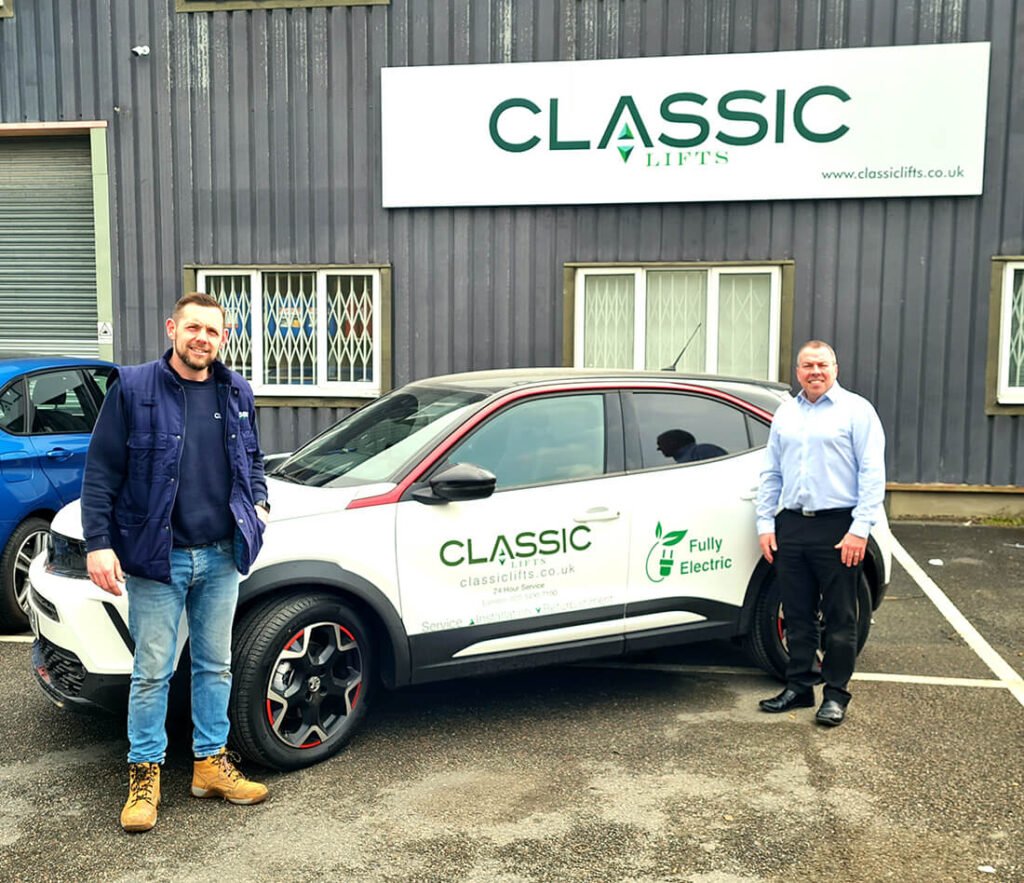 At Classic Lifts we always look towards innovation and invest in all aspects of our business, fleet being one of the most critical.
To cope with the increase of EVs we recently upgraded four-vehicle chargers at the London office from 3Kw single phase to 11Kw three-phase units offering a solid infrastructure for the future. We're sure this will increase as time goes by.
Our Service Manager for London and South East UK, Gareth Davies, was delighted to hand over the keys to Tom this morning and, as an EV driver himself offered some words of wisdom – "don't forget to plug it in".