Health and Safety and Training and Development are the foundations of Classic Lifts, and throughout the past 30 years Classic Lifts has achieved an excellent safety record and gained a reputation for providing high-quality products and solutions to its customers.
With the continued growth of the company and expansion of its operations, a decision has been made to reinforce the focus on HSE, Quality and Engineering excellence.
With effect from 1st January, Shaun Brown is appointed as Director responsible to lead these functions and take Classic Lifts to the next level.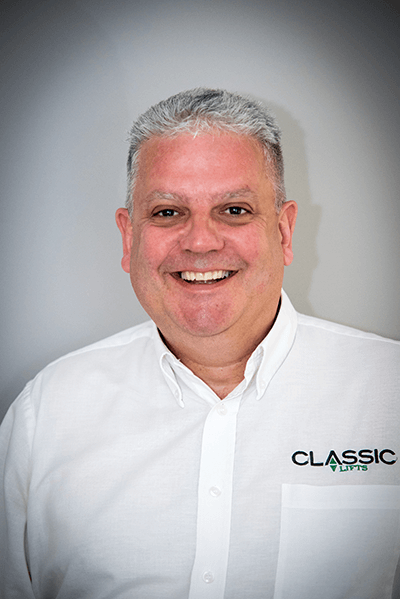 Shaun will be responsible for promoting our Health and Safety practices across the company and ensuring the engineering integrity in everything that we deliver to our customers. In line with our "zero incident" safety philosophy, Shaun will ensure correct risk management processes are used in all our operations and promote the use of best practices to protect our operatives and our customers.
Shaun's deep engineering knowledge and industry experience will allow Classic Lifts to deliver consistent high engineering and quality standards for all our products and services. He will ensure all employees and subcontractors receive the appropriate training on technical standards and safe and efficient work methods to improve the knowledge and skills of our team.
Adrian Crane, Classic Lift Managing Director said "With the continued growth of Classic Lifts, Shaun's new role is a critical development for the company. We want to ensure we provide consistent high quality products and services to all our customers and maintain our focus on achieving an accident free workplace".